Heathrow – Free Travel Zone
I've been aware of the free travel zone at Heathrow for some time and it's a useful way of getting to the airport from Bath Road without having to pay for the Hoppa Bus. I stay relatively frequently at the Ibis Heathrow which is marginally outside of the zone, but it's only a three-minute walk to the next bus stop that's within it.
For some reason (probably because I don't think as much as I should….) I've always got the buses to the central bus terminal and then got the underground or Hex to T5 (both free for changing between terminals) from there. But, I realised today that there's the 423 bus which goes straight to the delights of T5, so there was no need for me to go to the central bus terminal.
It wasn't the busiest bus that I've ever seen, although it picked up a few more passengers en route to T5.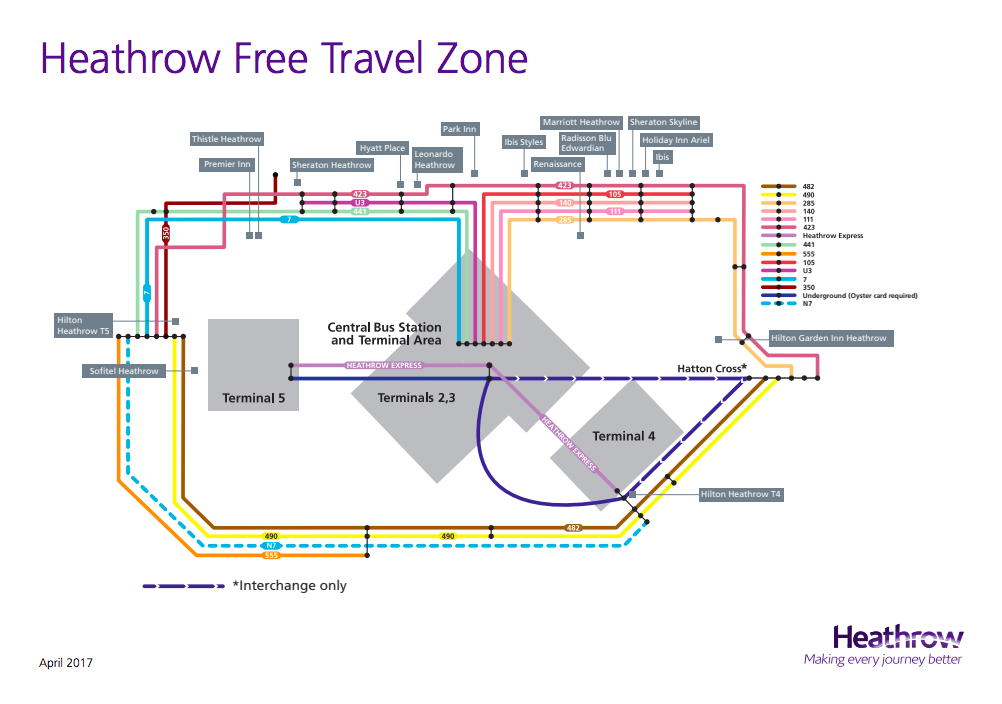 And here's the free travel zone in its entirety…. For anyone staying on the Bath Road, unless they're at a strange place along it, getting the TFL bus is a handy saving on the otherwise quite expensive charges of the Hoppa bus.