Wloclawek – Edward Śmigły-Rydz Bridge
This bridge at Wloclawek crosses the Vistula River and is 620 metres long and 9 metres wide. The bridge was named after Edward Śmigły-Rydz, an important military figure who was to become the Commander in Chief of the Polish army following the outbreak of the Second World War. He was interned by the Germans in Romania, but managed to escape back to Warsaw, although he died of a heart attack in December 1941. On 25 September 1937, Śmigły-Rydz came to formally open the bridge named after him, something I'd definitely do if anyone happens to name a decent bridge after me anywhere in the world.
From what I can understand, the Polish blew up the bridge in 1939 to stop the Germans using it, so the Germans rebuilt it. Then the Germans blew the bridge up to stop the Poles using it. What a marvellously futile thing war is….. It was finally reconstructed in 1948 and was recently modernised.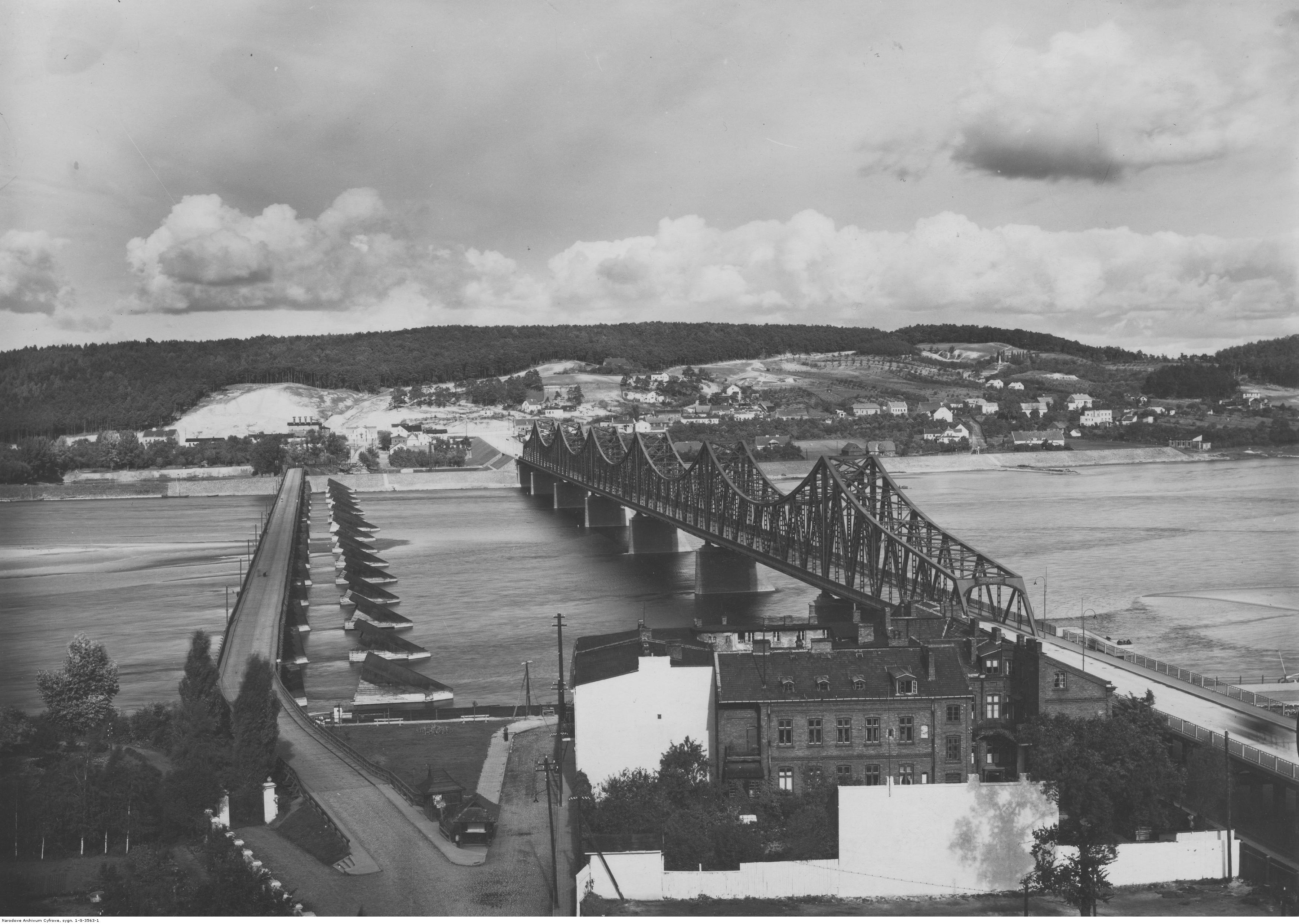 There used to be a wooden bridge across the Vistula River as well, but this no longer exists. It's an impressive sight on the river, and lighting was installed during the modernisation to make it look quite spectacular in the dark.